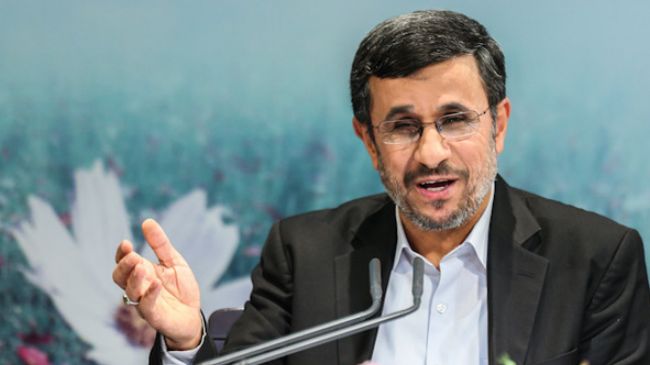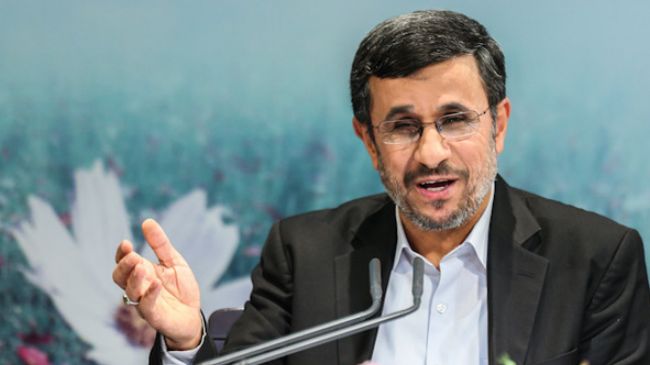 Iranian President Mahmoud Ahmadinejad has congratulated Ecuadorian President Rafael Correa on his reelection to a third term.
In a letter published on the Iranian president's official website on Monday, Ahmadinejad congratulated Correa over his reelection, saying it will lead to "independence and progress" in the Latin American country.
"I believe that your reelection has once again displayed the hope and the unwavering will of the great nation of Ecuador clearly," Ahmadinejad stated.
The Iranian president also said Correa's election victory would lead to the expansion of ties between Latin American countries and other revolutionary countries in the world.
On Sunday, the 49-year-old Ecuadorian president got 56.9 percent of the vote against 23.8 percent for his closest challenger, Guillermo Lasso.
Thousands of his supporters gathered at the presidential palace in Quito to celebrate the victory.
Addressing his supporters from the balcony of the Carondelet Palace, Correa described his reelection as a victory for the "citizens' revolution" and vowed to continue to fight poverty in the country.
"We are only here to serve you. Nothing for us. Everything for you," Correa said.
"Thank you very much for this tremendous trust," he told throngs of cheering supporters.
Correa's government has spent heavily on infrastructure, including roads, schools, and hospitals, over the past six years.
The leftist leader has brought stability to the Latin American state, which saw seven presidents over the course of ten years before Correa came to power.