Iran
Latin America
Ahmadinejad in Maduro's Inauguration: Iran to Stand United with Venezuela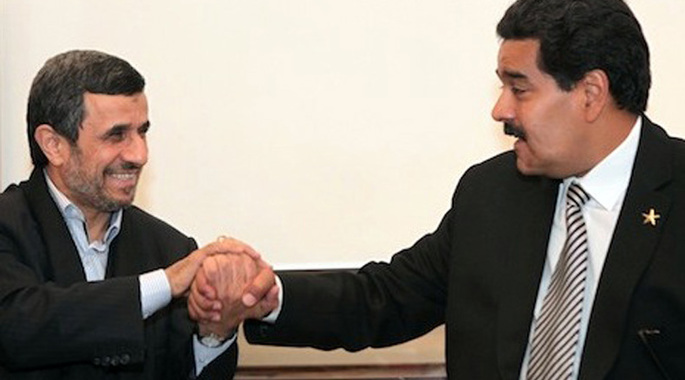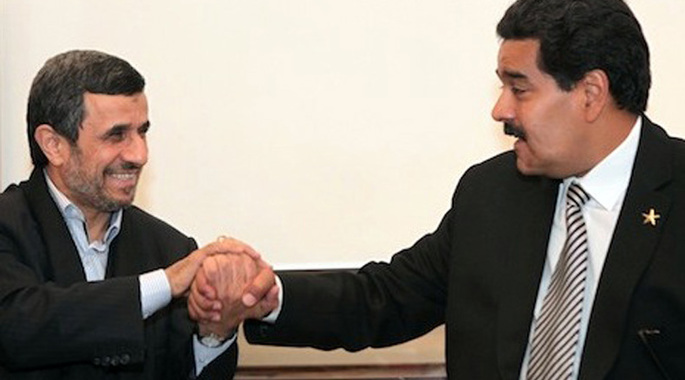 Iran's President Mahmoud Ahmadinejad has reaffirmed Iran's resolve to stand united with the Venezuelan nation for the achievement of justice and prosperity.
Ahmadinejad arrived in the Venezuelan capital, Caracas, on Friday to take part in the inauguration ceremony of the Latin American country's new President Nicolas Maduro.
Speaking to reporters upon his arrival at the airport, Ahmadinejad pointed to the pressures by the hegemonic powers and the enemies of humanity against the world's independent nations, adding, "The Iranian nation stands by the Venezuelan nation in the path of progress and justice."
Ahmadinejad congratulated the Venezuelan nation for holding a successful presidential election and hailed Maduro as "a dear brother who has been trusted by the great Venezuelan nation."
Maduro was declared the winner of Venezuela's presidential election on Sunday. He won 50.7 percent of the vote against 49.1 percent for opposition candidate Henrique Capriles, a difference of 235,000 ballots.
"The great country of Venezuela is on the threshold of a glorious path and it undertakes a great and historic mission," the Iranian chief executive pointed out.
On March 8, Maduro became Venezuela's acting president, following the death of late President Hugo Chavez, who lost a two-year-long battle with cancer on March 5.
Maduro has promised to continue the socialist policies of the former leader.
"Firstly, the Venezuelan nation must make rapid progress and build an advanced, prosperous and powerful country, and, on the other hand, it should keep the flag of justice and freedom hoisted across Latin America," he said.