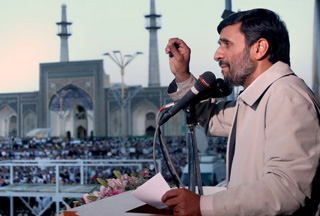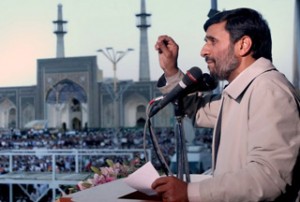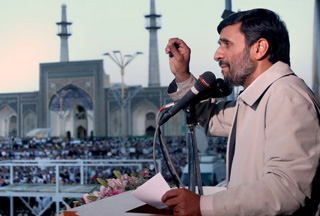 President Mahmoud Ahmadinejad arrives in the northeastern city of Mashhad for the second time in two weeks to address Basiji faculty members of universities.
The visit comes four days before Ahmadinejad is to be officially approved as Iran's next chief executive by the Leader of the Islamic Revolution.
The 11th meeting of Basij instructors is to be held from July 31 to August 3 in Mashhad.
Incumbent President Ahmadinejad won a second four-year term in office with two-thirds of the vote in the June 12 election.
Ahmadinejad will have two weeks after his inauguration to choose potential cabinet members and introduce them to Parliament (Majlis) for a vote of confidence.