Economy
Ahmadinejad inaugurates gasoline producing unit in Tehran's Refinery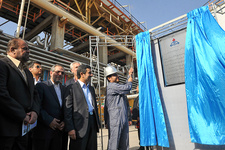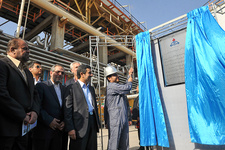 The President of the Islamic Republic of Iran Mahmoud Ahmadinejad inaugurated two new projects in Tehran's refinery complex Tuesday morning.
The gasoline producing unit started operation in Shahid Tondgouyan refinery in Tehran capable of producing 8.2 million liters of gasoline a day. The unit is equipped with molecular sieve to enhance gasoline quality.
Also the optimization and quality enhancement project of the refinery was commenced at the inauguration ceremony.