Economy
Ahmadinejad: Iran must stop exporting crude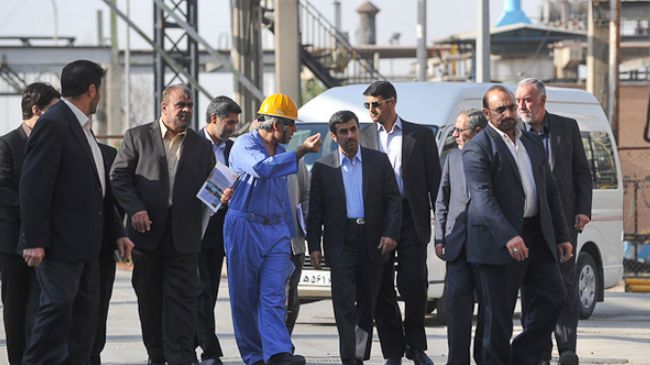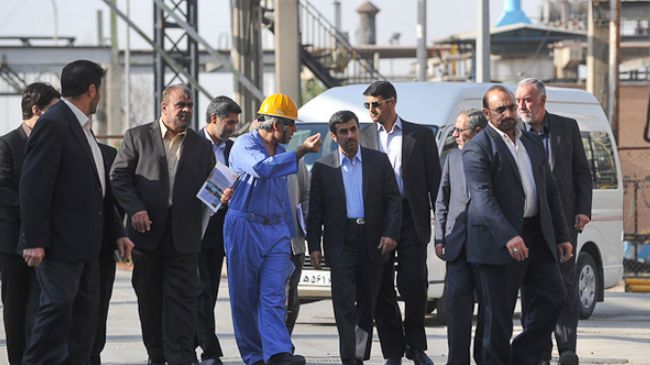 Iran's President Mahmoud Ahmadinejad has slammed using oil as a tool against producers, saying that the Islamic Republic should take measures to export oil products instead of crude.
In the inauguration ceremony of two blocks of Tondgouyan Petrochemical Plant on Tuesday, Ahmadinejad said this objective could be realized through developing refineries and distributing oil products.
Ahmadinejad added that Shahid Tondgouyan petrochemical plant is the first plant that all phases of its development have been carried out by Iranian experts.
"The price of oil is determined by politics, not economy," the Iranian president said, adding that the real price of oil should be much higher than the current rate in the markets.
Referring to a plan to increase Iran's oil production by one million barrels per day by the end of the Fifth Economic Development Plan (2010-2015), Ahmadinejad stated that the process of refining and distributing crude products must be accelerated accordingly.
Iran is OPEC's second-largest crude exporter after Saudi Arabia and sits on the second-largest gas reserves in the world after Russia.
Iran's Oil Minister Rostam Qasemi said on June 24 that the country's oil and gas output will increase by four and 2.5-fold respectively by the end of the Fifth Economic Development Plan.