Iran
Ahmadinejad: Iran will make Great Satan U.S. regret its opposition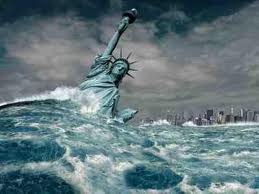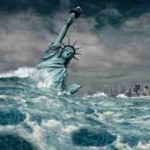 President Mahmoud Ahmadinejad warned on Tuesday that if the United States stands against the Islamic Republic, the response of the Iranian nation will make it regret what it did.
Ahmadinejad made the remarks ahead of the report that the International Atomic Energy Agency plans to release on Iran's nuclear program this week.
IAEA Director Yukiya Amano made a trip to the U.S. last week, which Iranian officials believe was in line with Washington's efforts to manipulate the report.
Ahmadinejad criticized the U.S. government for making allegations against Tehran, saying, "Today, the U.S. government is audaciously accusing Iran of developing nuclear weapons while itself possesses 5000 atomic bombs."
He went on to say that the annual budget that Iran has allocated to nuclear research is about $250 million while "U.S. President (Barack Obama), this year, allocated $81 billion to modernize the country's atomic bombs in addition to national budget."
"Does the evidence show that Iran is dangerous or those who build atomic bombs and stockpile them?"
Ahmadinejad also said, "The Iranian nation need not have atomic bombs to cut the hands of the United States off."
"U.S. officials are asking why there is such chaos in the world… The main problem facing the world is you yourself who interfere in (the internal affairs of) other countries," Ahmadinejad said, addressing U.S. officials.
"You had said that you intend to readjust your policy toward the Iranian nation, but why are you burning your bridges?"
"History has shown that anyone who takes an action against the Iranian nation will later regret what he did," Ahmadinejad stated.
He advised Washington to abandon its hostile policy toward Tehran, adding, "Experience has shown that if they respect the Iranian nation, they (the nation) may forgive their past (mistakes)."
Ahmadinejad also commented on the economic situation in the United States and said, "The U.S. assumes that it can put pressure on the Iranian nation, but it is very mistaken. In fact they are facing a desperate situation because they had exerted pressure on the Iranian nation."
The Iranian nation will not step back an inch from its stance, he added.
Ahmadinejad also spoke about Amano's attitude toward Iran's nuclear program and said, "Unfortunately they have appointed a person as the director of the agency who not only has no say, but also has flouted the agency's regulations, and merely repeats what the U.S. says."
"The atomic agency has been issuing erroneous reports on our country while it has never released a report on the nuclear activities of the United States and certain other countries whose atomic bombs have put the world in danger," he added.