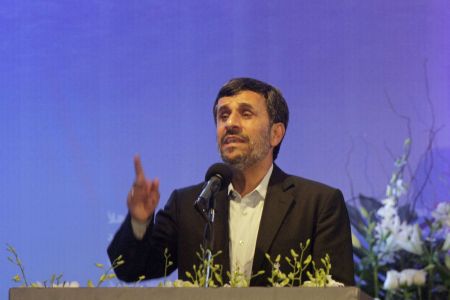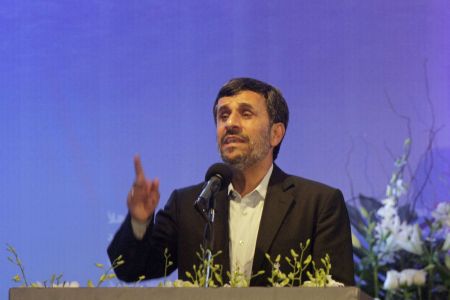 Iranian President Mahmoud Ahmadinejad calls Israel a "permanent" global threat, saying the West created the regime to dominate the entire world.
Addressing the Lebanese people on Wednesday, President Ahmadinejad said arrogant powers had established the "illegitimate" regime of Israel to use it as a political tool and dominate the world.
"In a premeditated way … and under a pretext to compensate for the World War [II] damages, they occupied Palestine … and set up an illegitimate regime and created a permanent threat for all governments and nations across the world," he said.
He added that the West seeks to dominate the world and thus created Israel as a tool to reach its objective.
"They consider this regime as … their tool for domination over the globe and they have even equipped it with nuclear weapons," he said.
Ahmadinejad said that they gave Israel a free hand in committing crimes against humanity anywhere in the world.
He enumerated killing Palestinians, stockpiling unconventional weapons, conducting premeditated assassinations and threatening regional countries as some of Israel's crimes.
The Iranian president added that the enemy does not want to see regional countries united and said Israel is trying to disrupt relations between Lebanon and Syria in particular.
He called on regional countries to foster unity against Israel and hailed Lebanon as the school of resistance in the face of bullying powers.
Ahmadinejad is in Lebanon for an official two-day visit.