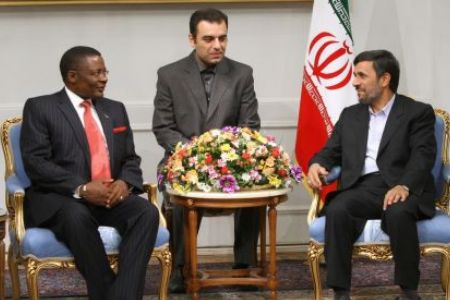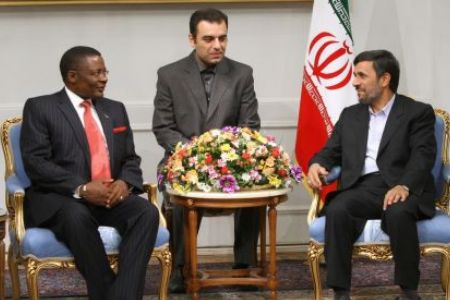 The Iranian president says historic ties with Kenya have helped establish an alliance between the two nations in the fight against colonial powers.
In a Monday meeting with Kenya's Speaker of Parliament Kenneth Marende, President Mahmoud Ahmadinejad described the African country as a competent nation whose progress was "impaired by the domination of old colonialism in the past and oppression of neocolonialism in recent years," ISNA reported.
Noting the waning influence of global powers, the Iranian president told the visiting Kenyan official that there is "a new opportunity to cooperate in building a new world together."
Referring to his 2009 visit to Kenya, President Ahmadinejad noted that good agreements were reached for expanding ties between the two nations.
"In my cabinet meetings, I will call on my collogues to speed the implementation of Iran-Kenya pacts towards expanding the existing relations."
He also expressed hope for a visit to Tehran by the Kenyan president.
For his part, Marende expressed satisfaction over the visit of the Iranian president to Kenya and said trade volume between the two countries has exceeded $800 million.
Referring to Iran's capabilities in a variety of economic fields as well as in social development, the Kenyan official added that Nairobi would like to "benefit from the Islamic Republic's model of political governance," since both nations have faced common challenges, including colonial powers.
Marande also expressed interest in utilizing Iran's expertise and experiences in the medical and pharmaceutical fields.