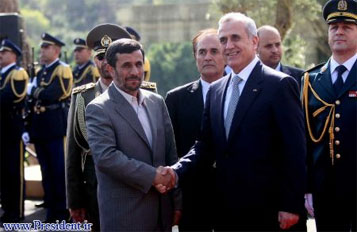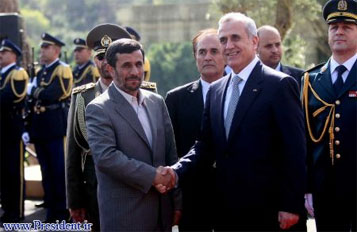 IRI's President Mahmoud Ahmadinejad was officially welcomed by his Lebanese counterpart, Michel Suleiman, at the Lebanese presidential palace on Wednesday.
The two Presidents inspected the guards of honor after the two countries' national anthems were played.
The IRI President arrived in Beirut Wednesday morning and was warmly welcomed by the enthusiastic Lebanese people from airport to the presidential palace.