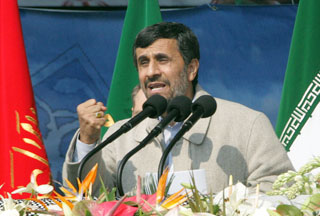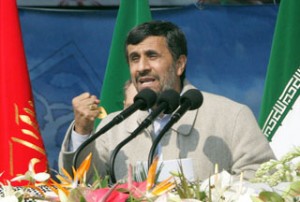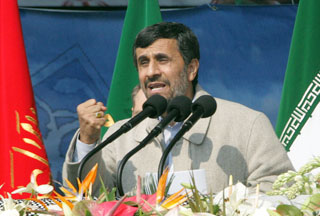 As Israel maintains its anti-Palestinian policies and threatens regional countries, President Mahmoud Ahmadinejad said Thursday that the regime would perish as it has "come to its end."
Addressing a huge crowd in Tehran's Azadi Square on the 31st anniversary of the victory of the Islamic Revolution, Ahmadinejad said Israel was on the verge of annihilation.
He also criticized the United States' support for Israel, which, he said, went counter to President Barack Obama's oft-stated promises of bringing change.
"We do not want Mr. Obama to act under the pressure from a bunch of Zionists … unfortunately he is missing opportunities … he is not acting properly," he said.
"He is moving in a direction that is against the interests of the American people and it is to the benefit of Israel."
Earlier, in a telephone conversation with Syrian President Bashar al-Assad, Ahmadinejad warned Israel against a new military campaign in the region.
He said that Israel was seeking for an opportunity to make up for its military mistakes during last year's Gaza offensive and the 2006 Lebanon war.
"Should Israel repeat its past mistakes and initiate a military operation," the president said, "the regional countries have to stand united in repelling the attack and finish it once and for all."