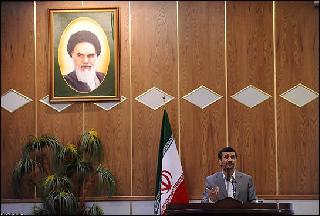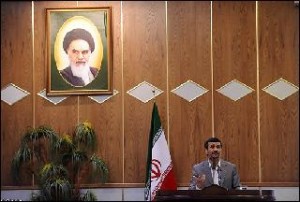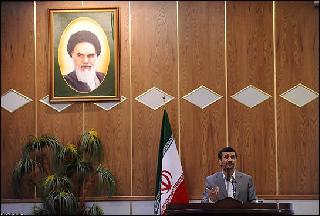 Iranian President Mahmoud Ahmadinejad has criticized the United States for "belittling" nations and trampling on their morale, calling for a world led by culture.
"America belittles nations, and questions human values, whereas valuing humanity requires culture," the president was quoted by the Iranian Labor News Agency as saying. "Belittling nations only reaps inflexibility, distance, and malice."
Speaking to a gathering of senior police officials and law enforcement officers on Monday, Ahmadinejad went on to denounce nuclear weapons, military invasions, and the veto power granted to the five permanent members of the UN Security Council as "satanic tools" of oppression.
"These are all for oppressing and destroying the reality of human beings and thus are satanic tools," he stressed, adding that that Europe and the US are "censoring" their public's regard for the Islamic Republic.
His remarks come amid signals from Iran that it is open to negotiations with all 15 members of the UNSC to dispel mounting tension around its nuclear program.
Tehran, a signatory to the Nuclear Non-Proliferation Treaty (NPT), says pursuing a nuclear technology for peaceful civilian purposes is well within its rights as a member of the International Atomic Energy Agency.
However, Washington and its allies — accusing Iran of secret plans for making atomic weapons — are seeking to persuade undecided veto-wielding UNSC members Russia and China into signing a resolution slapping new sanctions on Iran.
Monday's seminar came a day after the Leader of the Islamic Revolution met with the police commanders, highlighting the "compassionate and delicate" nature of their social role as inseparable from maintaining their authority.