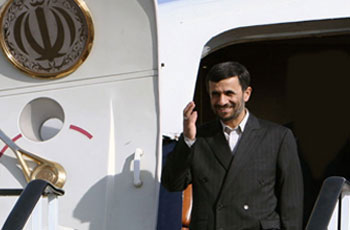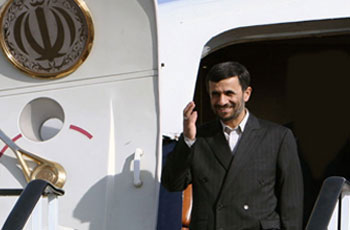 President Mahmoud Ahmadinejad along with his cabinet members arrived in the southern Iranian province of Bushehr on the third round of his provincial tours on Wednesday.
On arrival, President Ahmadinejad and his delegation members were welcomed by the Leader's representative in the province and a number of local officials.
Ahmadinejad is due to address a provincial gathering within hours.
This is President Ahmadinejad's 86th provincial tour to the Iranian cities since he took office in 2005.
During this two-day stay in the province, Ahmadinejad is due to hold a public meeting, meet with families of martyrs and war veterans and receive managers and elites in that province.
IRI President made the initiative to visit the country's provinces soon after he took office for the first time in 2005.
By his initiative, Ahmadinejad aims at getting familiar with people's problems and making government closer to the people.