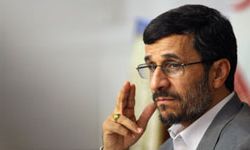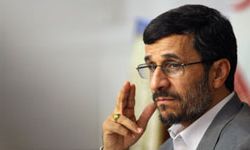 Iranian President Mahmoud Ahmadinejad on Saturday lauded the country's growing non-oil exports, and said Iran's non-oil exports will equal its imports in the next Iranian year (March 20, 2012-March 19, 2013).
"The value of Iran's non-oil exports in 2005 was $7bln but it has already reached $32.6bln under the present government and will reach $45bln this year," Ahmadinejad announced, addressing a meeting here in Tehran on Saturday.
"God willing, non-oil exports will equal (Iran's) imports by the end of 1391 (march 19, 2013)," he said, adding, "That would be a great revolution in the country's economy."
The value of non-oil exports, including gas condensates, stood at $31.9 billion in the first nine months of the current Iranian calendar year which ended on December 21, showing 38 percent of growth compared with the same period last year.
Iran's non-oil exports amounted to 56.164 million tons in weight, up 10 percent compared to the same period the year before, Head of Iran's Customs Office Abbas Me'marnejad said on Wednesday.
China, the UAE, and Iraq have been the main destinations of Iranian goods, with $4.2 billion, $3.43 billion and $3.41 billion worth of imports, respectively.
Iran's non-oil export items mainly include gas condensates, mineral fuels, chemical products, plastics, fruits, nuts, fertilizers and carpets.