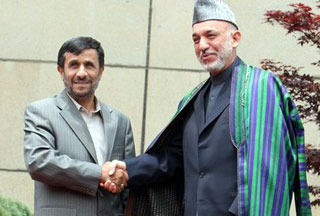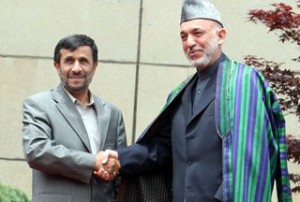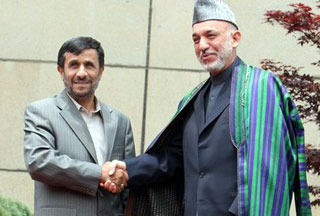 Iran's president is expected to discuss the problems facing Afghanistan with Kabul officials during a Monday visit to the war-torn country.
Mahmoud Ahmadinejad will meet with his Afghan counterpart Hamid Karzai during his one-day visit to Kabul, Mehr News agency reported.
Finding solutions to the challenges facing Afghanistan and trade talks are expected to be high on the meeting's agenda.
Iran believes instability and insecurity in Afghanistan has its roots in the presence of foreign troops and has repeatedly called for the complete withdrawal of US-led forces from the country.
Iran, which has close ethnic and religious ties with Afghanistan, is a long-time victim of opium production in the neighbor state.
Although Iran has won the praise of the UN for its strenuous efforts in fighting drugs trafficking, its long border with Afghanistan has prompted smugglers to view Iran as a route for drug trafficking to Europe and the West.
Since the 2001 US-led invasion of Afghanistan drug production has surged in the country, making it the source of 90 percent of the world's heroin.