Iran
Ahmadinejad to Inaugurate Development Projects in Southwestern Iran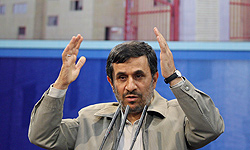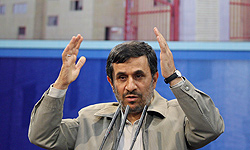 Iranian President Mahmoud Ahmadinejad who is on a visit to the Southwestern Khuzestan province is due to inaugurate different sports and development projects on Thursday.
Ahmadinejad arrived in Dezful in the Southwestern province of Khuzestan Thursday morning to inaugurate several development and sports projects.
The president is also to open 1,000 residential units in Andimeshk.
Upon arrival, President Ahmadinejad was welcomed by a number of provincial officials.