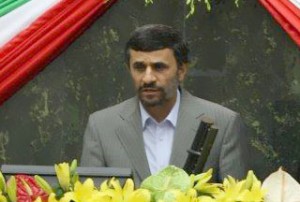 A senior Parliamentarian urges President Mahmoud Ahmadinejad to reach beyond his inner circle of trusted aides during government decision-makings.
With President Ahmadinejad set to begin his second term in office, Principlist lawmaker Ali Motahari says political consultation sessions should include representatives from both sides of Iran's political spectrum.
Motahari, who has vocally criticized President Ahmadinejad's political moves in recent weeks, said the new government should, from now on, learn to be more open to criticism.
"As of today, the President should not limit policy consultations to his inner circle of trusted aides…We also hope the president will be more accepting of constructive criticism," said Motahari.
Motahari took a swipe at Iranian opposition leaders for continuing their challenge to the June 12 election results.
"Mahmoud Ahmadinejad is now the legitimate Iranian president, whether his political opponents like it or not," said Motahari.
He said that defeated presidential candidate Mir-Hossein Mousavi should learn to accept Ahmadinejad as the new president and refrain from acting against the Islamic Republic
President Ahmadinejad was officially sworn in for a second term Wednesday, one day after he received the endorsement of the Leader of the Islamic Revolution, Ayatollah Seyyed Ali Khamenei.
His decisive win in the June 12 vote sparked a massive wave of demonstrations across the country, some of which turned violent.
Ahmadinejad's election rivals were quick to brand the vote results as 'fraudulent' — a charge that has been dismissed by Iran's Guardian Council, the body responsible for overseeing the polls.
Ahmadinejad's disputed reelection has sparked an unprecedented rift among Iranian politicians with a bevy of high-ranking figures shunning the Wednesday swearing-in ceremony.
"Out of 70 members of the Reformist faction of Majlis, only 13 lawmakers attended the [swearing-in] ceremony," Parleman News website said Wednesday.