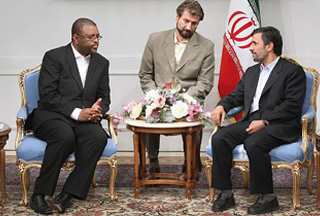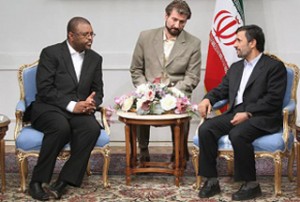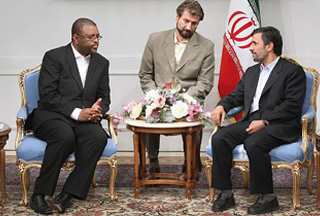 Iranian President Mahmoud Ahmadinejad stresses the importance of working toward worldwide nuclear disarmament, calling for global determination to reach the goal.
"The world today is in dire need of real efforts to establish peace, counter threats and implement disarmament," Ahmadinejad said in a Thursday meeting with Foreign Minister of Swaziland Lutfo Dlamini.
He said that Iran and African countries have common understanding of international developments, adding, "Expansion of regional and international cooperation between Iran and Swaziland will be constructive in promoting peace in the world."
The Iranian president pointed to an international conference on nuclear disarmament, scheduled to open in Tehran on Saturday, and expressed hope the confab will open a good chapter in making national determination of countries to dismantle nuclear arms.
Tehran will host a two-day conference dubbed "Nuclear energy for all, Nuclear weapons for none" on April 17th and 18th.
Officials from more than 60 countries as well as representatives from various international and non-governmental entities will be present at the conference.
As a longstanding signatory to the Nuclear Non-Proliferation Treaty (NPT), Tehran has repeatedly opposed nuclear weapons and has called for worldwide nuclear disarmament by all states.