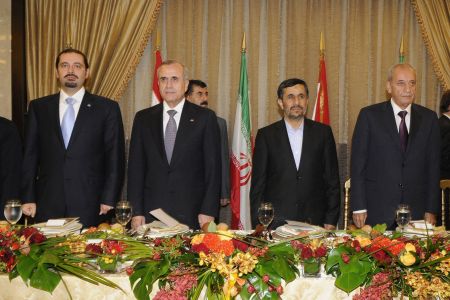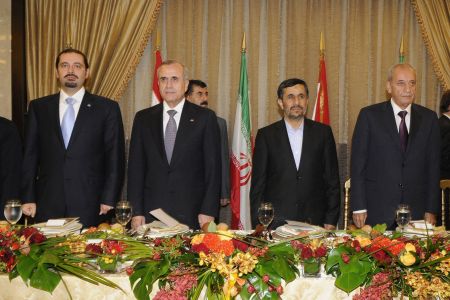 Iranian President Mahmoud Ahmadinejad has emphasized the urgency of strengthening unity among regional nations to establish peace and justice in the world.
Regional countries and nations have a great responsibility in establishing peace and justice across the globe and the realization of such high ideals is a common goal and the key factor in achieving unity, Mehr news agency quoted the president as saying at a dinner banquet held in his honor by Lebanese Parliament Speaker Nabih Berri on Wednesday.
He said the Lebanese nation has been through hard times, adding that the spirit of unity and resistance have been the secret to their success.
Lebanon can play an influential role in the region through interaction and convergence among all groups, in line with national interests of the country, the Iranian chief executive added.
Berri, for his part, said Iran and Lebanon have a common stance on key regional and international developments and added the two countries could serve as a model of brotherly relations.
He also insisted on the significance of disarming Israel, saying that global disarmament would not be possible unless the Tel Aviv regime carries out its nuclear activities under the surveillance of the International Atomic Energy Agency.
The speaker voiced Lebanon's support for Iran's peaceful nuclear activities.