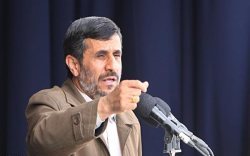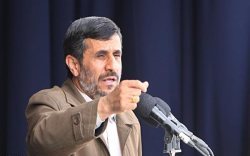 President Mahmoud Ahmadinejad said on Thursday that the Western countries, particularly the US threaten the Islamic Republic of Iran on different pretexts, including Iran's peaceful nuclear activities.
'It is quite clear that the enemies have always had a hostile attitude toward Iranian nation and no one should expect justice from the enemies,' the president said among people of Islamshahr in south of Tehran province.
He emphasized that people should retain their vigilance and consensus vis-à-vis enemies plots.
'If we become united and struggle to achieve progress, then the enemies cannot do anything against the Iranian nation,' President Ahmadinejad added.