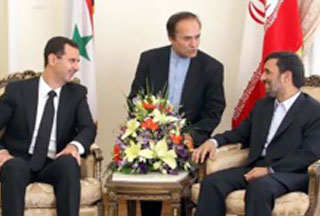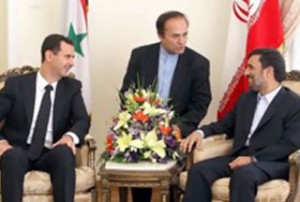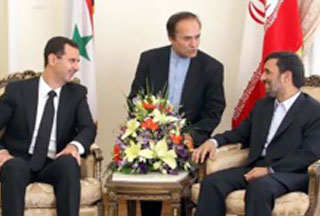 Iran's President Mahmoud Ahmadinejad says the world has realized that "Western theories" have failed and this has provided Iran and Syria with new opportunities.
"Today, the world countries have realized that Western theories are at the end of the road and this is why they need cooperation and support from Iran and Syria," Ahmadinejad said in a meeting with his Syrian counterpart Bashar al-Assad in Tehran on Wednesday.
"The West is struggling to stop the resistance in the [Middle East] region but thanks to God's support, the resistance of the regional nations has won and they [Western countries] have suffered a heavy defeat," Ahmadinejad said.
The new situation in the world "has created new opportunities and we should use them to serve the interests of the regional countries," Fars news agency quoted the Iranian President as saying.
Assad, for his part, congratulated Ahmadinejad on his re-election, adding that "what happened in Iran taught the enemies a big lesson and this is why they are desperately unhappy."
The Syrian President also condemned foreign meddling in Iran's internal affairs.
"The main reason behind the enemies' meddling is that they do not want to witness the repeated victories of Iran and Syria over the next four years again," Assad said.
The Syrian president arrived in Tehran on Wednesday for a two-day visit to discuss the latest regional developments.