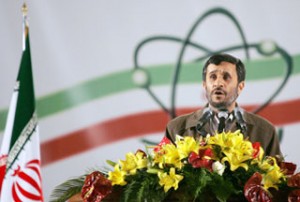 President Mahmoud Ahmadinejad says the world needs a new order, adding that the US which was the "epitome of liberalism" is in decline.
"It is quite clear that any system that depends on military power will collapse," Ahmadinejad said in a speech in the central city of Shiraz on Wednesday.
"It (the US) entirely depends on military power and sanctions," IRNA quoted the Iranian president as saying.
"This shows that the US is in decline," he added.
The Iranian president noted that after the collapse of liberalism, the world will need a new order.