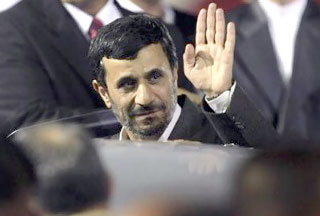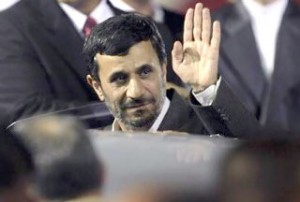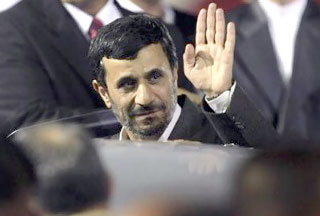 Iranian President Mahmoud Ahmadinejad has ended his tour of Latin American countries, leaving Venezuela for Senegal in western Africa.
At the end of his South American tour, Ahmadinejad reiterated that Iran and Venezuela would remain united against US "imperialism".
"Today the people of Venezuela and Iran, friends and brothers in the trench warfare against imperialism, are resisting," he said, adding they will "stand together until the end".
Iran and Venezuela signed twelve cooperation agreements in housing, agriculture, fisheries, transportation, energy, environment, tourism and education.
Venezuelan President Hugo Chavez saw his Iranian counterpart off on Wednesday.
Ahmadinejad began on Sunday a tour of African and South American countries, which took him first to the western African country of Gambia and then to Brazil, Bolivia and Venezuela in South America.
He arrived in Brasilia on Monday with the goal of strengthening ties, which resulted in the signing of eight agreements between the two countries.
During his visit, President Ahmadinejad also garnered Brazil's support for Iran's nuclear program.
Brazilian President Luiz Inacio Lula da Silva backed Iran's "use of peaceful nuclear energy, in full respect of international accords" and called for a "just solution" to the nuclear dispute.
The next leg of the tour took President Ahmadinejad to Bolivia, where two memoranda of understanding were signed by the two countries.
Senegal will be the last leg of President Ahmadinejad's Africa-Latin America tour.