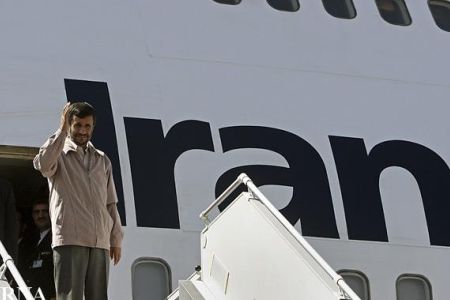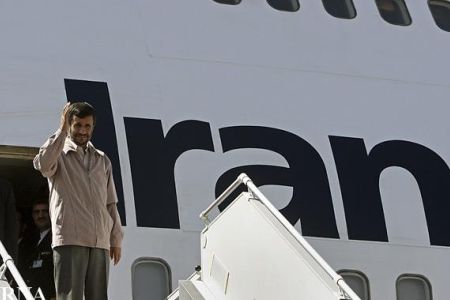 Iran's President Mahmoud Ahmadinejad has concluded his historic visit to Lebanon with a tour of the country's south and a reported meeting with Hezbollah's leader.
The Iranian president also met again with Lebanon's President Michel Sleiman at the presidential palace before departing the Beirut airport for Tehran, IRNA reported.
In the meeting, President Ahmadinejad once again reiterated Islamic Republic's readiness to aid Lebanon "in all fields," while thanking President Sleiman for his country's warm reception of him.
The Iranian president also invited his Lebanese counterpart to visit Iran again and emphasized on the need to follow-up on all the contracts signed during his two-day official tour of the country.
In the reported meeting with Leader of the Hezbollah resistance movement Seyyed Hassan Nasrallah, President Ahmadinejad discussed his state visit as well as developments in Lebanon and the region.
During the official visit, which came at the invitation of President Sleiman, the Iranian president met with top Lebanese officials, political leaders, academicians and university students and addressed large crowds of people in Beirut and south Lebanon.