Iran
Ahmadinejad:Islamic Revolution to continue its path vigorously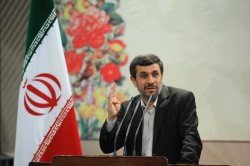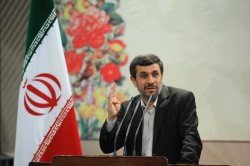 President Mahmoud Ahmadinejad said on Monday that the Islamic Revolution will continue its path with more strength and beyond all borders and boundaries.
President Ahmadinejad made the remark in a special ceremony to inaugurate 10,000 housing units for low income families and a 220 bed hospital in Gazvin province.
Reconstruction of the country and solving global problems are interrelated, he said.
Ahmadinejad quoted late Imam Khomeini as saying that the Islamic Revolution will prepare grounds for a much bigger event in the world.
Liberalism and the so-called advocates of freedom and human rights are interfering in the intenal affairs of nations, looting their wealth and humiliating them and this is why one one can trust them, he said.
Though being at the center of the world's power house they are on the everge of annihilation and collapse, underlined the Iranian President.