Iran
Middle East
Palestine
Air Force Commander: Axis of Resistance Invincible
Commander of the Islamic Republic of Iran Air Force (IRIAF) Brigadier General Aziz Nasirzadeh said the Resistance Front is invincible.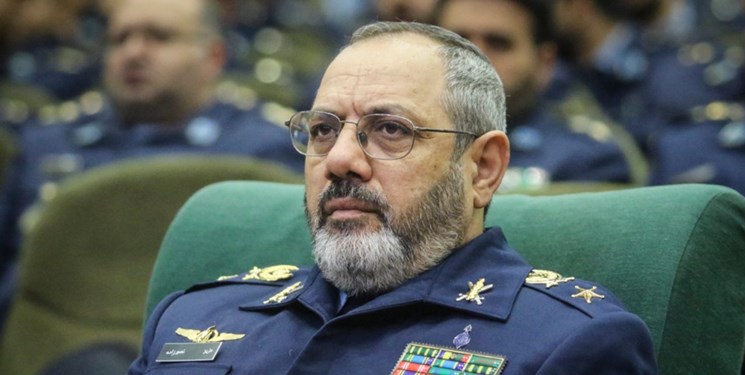 "The Axis of Resistance has reached a stage that is invincible and a thorn in the eyes of the enemies," he made the remarks in the ceremony on the occasion of the 40th day of passing away of late Islamic Revolution Guards Corps Qods Force Deputy Commander Brigadier General Mohammad Hejazi.
Nasirzadeh described Hejazi as a great supporter of the Resistance Axis.
Gen. Hejazi, 65, was a veteran of the Iraqi war under former dictator Saddam Hussein on Iran, which lasted eight years. After the war, he served as the commander of Iran's Basij volunteer force for ten years and as the deputy commander of the IRGC for a year.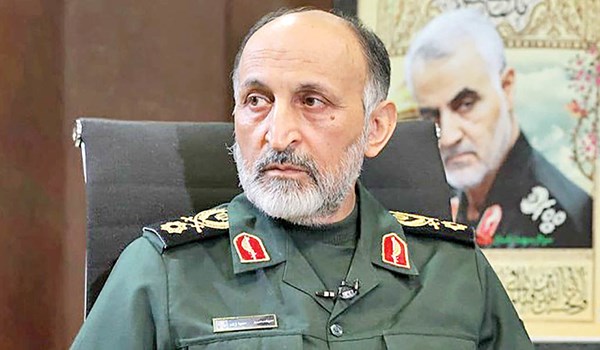 He was named the deputy commander of the IRGC Quds Force after the former prominent commander of the force, Lieutenant General Qassem Soleimani, was assassinated in a US airstrike in Baghdad in January 2020. He replaced Brigadier General Esmayeel Qa'ani, who was named the new commander of the force.
In the statement, the IRGC extended its condolences over the loss of the Commander-in-Chief of the Iranian Armed Forces Ayatollah Seyed Ali Khamenei, the Iranian nation, General Hejazi's family, his comrades in arms in the IRGC and Basij, and fighters of the Resistance Front.
The Leader expressed his condolences to General Hejazi's family, relatives and friends, saying the deceased led a life of tireless efforts and had a "creative intellect" and a "heart full of sincere faith".
He was "full of motivation and determination, a force completely devoted to Islam and the Revolution," Ayatollah Khamenei wrote in a message.
"He served in big and influential positions in the Islamic Revolution Guards Corps and emerged with his head held high and successful in all of them," the Leader said. "His absence is truly a source of regret and sorrow."