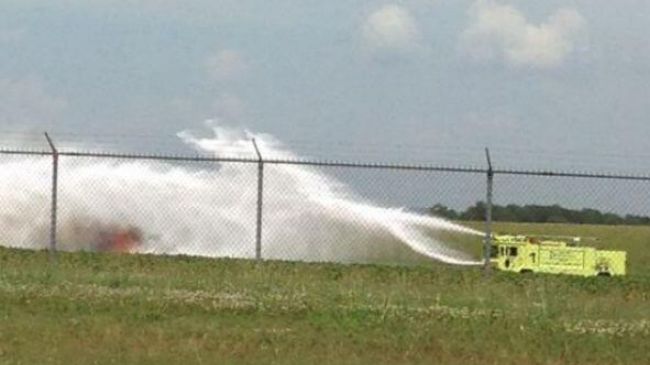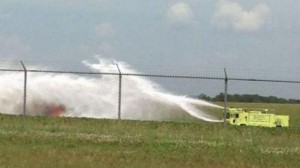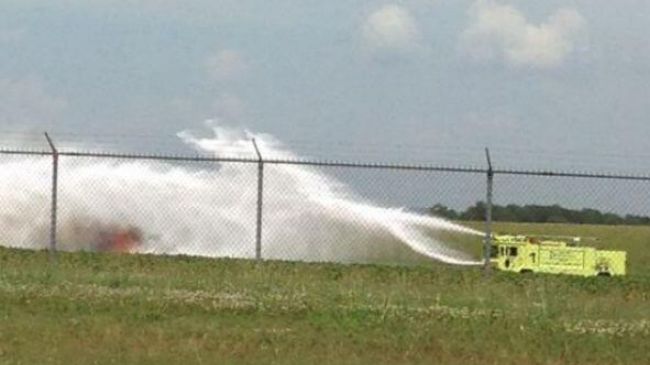 A small aircraft carrying three passengers crashed near Huntsville International Airport Wednesday afternoon, resulting in the deaths of all three passengers.
Federal Aviation Administration spokeswoman Kathleen Bergen says a Westwind II aircraft was trying to depart Huntsville International Airport when the plane caught fire with three people on board. Bergen was unsure of the plane's destination.
Madison County Coroner Craig Whisenant confirms the plane's tail number was 793BG. The plane was registered to SynFuels Holdings Finance LLC out of Birmingham.
At a 4:00 p.m. press conference, Huntsville International Airport spokesperson Karen Yarbrough said the three passengers on the plane all lost their lives.
She said the air traffic control tower alerted Huntsville International Airport to the crash at 2:21 p.m. The plane, a 10-seater non-commercial aircraft, crashed just to the right of the runway as it was taking off, Yarbrough said.
Nick Dean provided us with the photo you see below of the plane from 2002. We know the FAA declared the aircraft airworthy until July 31, 2017.
"On behalf of the entire Huntsville international airport, The Port of Huntsville, all of our regional mutual aid response teams are very saddened by this notification of loss of life," Yarbrough said.
Huntsville International Airport was immediately closed. At least 14 flights into and out of Huntsville International Airport were canceled while crews worked the scene, according to data from flyhuntsville.com.
The National Transportation Safety Board and the FAA are responding to investigate the crash.
There is no word on what caused the plane to crash.
The airport has reopened.