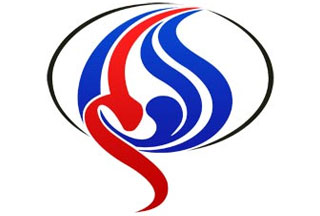 Reports indicate that a move by satellite operators NileSat and Badr banning Iran's Arabic-language news channel Al-Alam may have been politically motivated.
The channel was taken off air last week by the operators for hosting "several opposition figures," who had "mounted accusations and lies" against leaders in the Persian Gulf region.
In a letter to Iran's broadcasting authorities, Arabsat named London based opposition figure Mohammad Al-Massari as one of the figures hosted by Al-Alam that had spoken "against the Saudi government and its leaders based on hatred of its leaders."
"The anchor/host of the programs did not take any action to suppress such accusations," it added.
Mohammad Al-Massari is an exiled Saudi physicist and political dissident, who gained asylum in the United Kingdom in 1994.
Riyadh accuses Al-Massari of assisting a plot aimed at assassinating Saudi Crown Prince Abdullah — a charged he has denied.
Although Arabsat denies any political connection for the action and says that the action is purely a result of contractual disagreement between the two sides, recent comments by a former Israeli diplomat prove otherwise.
Tel Aviv's former ambassador to Egypt last week told the Jerusalem Post that such a move by Saudi Arabia and Egypt was a coordinated act.
"There was a meeting in Saudi Arabia a few days ago between the Saudi and Egyptian information ministers, and they probably decided together [to stop broadcasting Al-Alam,]" Zvi Mazel said on Thursday.
Saudi Arabia hosted a meeting of Arab information ministers on Tuesday.
According to analysts some Arab governments are worried about the channel's popularity in the Arabic speaking world. Al-Alam has mainly gained prominence for its coverage of Israel's all-out war on the people of Gaza at the turn of the year and its coverage of the war in Yemen.
Egypt, Israel's main ally in the region, has kept Gaza's sole border crossing that bypasses Israel mostly closed. The move has cut the 1.5 million people of the tiny sliver from essentials such as food, fuel, and medicine.