Al-Farra: recent aggression targeted municipal facilities in Gaza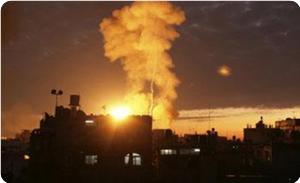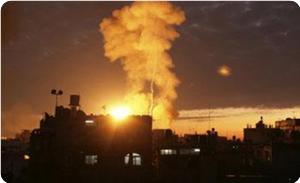 Minister of Local Government Mohammed al-Farra stated that the municipal staff and workers continued working during the recent aggression on the Gaza Strip despite the Israeli bombing to guarantee water and sanitation services to citizens.
The minister's statement came during his inspection visit to the municipalities of Bureij, al-Maghazi and al-Masder in central Gaza Strip, accompanied by Assistant Undersecretary Zuhdi Al-ghreiz and Personnel Manager Moussa Jabor, to check the administrative and financial status and the ongoing projects and discuss the pressing needs to resolve them.
Al-Farra confirmed during an interview with "Al-Rai official newspaper" that the municipalities formed special committees to estimate the damage caused by the aggression, stressing that his ministry will announce formally within the coming days the total municipalities' losses due to the recent aggression, pointing out that many of municipal facilities in the Gaza Strip were targeted by Israeli warplanes.