Saudi Arabia
Al-Jaafari: Saudi regime involvement in terrorism in Syria confirmed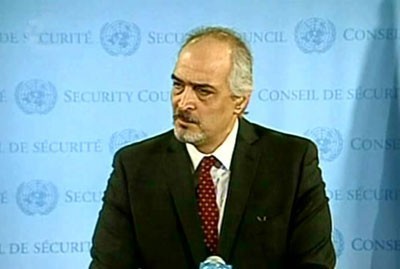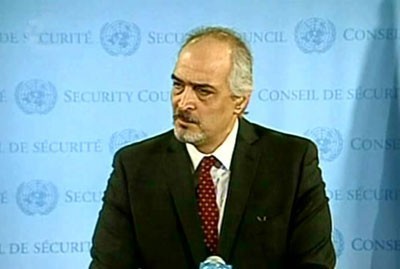 Syria's permanent envoy to the UN Bashar al-Jaafari said that the Saudi regime is involved in instigating people to terrorism and sending the terrorists to Syria under the pretext of Jihad, including "the sex jihad."
"Those issues became confirmed starting from the statement of the Saudi foreign Minister Saud al-Faisal who admitted twice in Cairo that Saudi Arabia is arming the opposition… it is a clear confession," al-Jaafari told al-Mayadeen TV.
He stressed that Saudi Arabia is instigating people to terrorism and perpetrating massacres in Syria, adding that the so-called "the Islamic Front" is also a terrorist organization.
Syria has repeatedly warned of supporting or instigating for terrorism practiced by Al Saud regime in violation of the international resolutions, and since the beginning of the crisis, it has sent a number of letters to the UN and Security Council affirming that the Saudi regime is involved in the crimes perpetrated by the armed terrorist groups in Syria.