Syria
Al-Jazeera Media Fabrications Reach Central Damascus, People Deny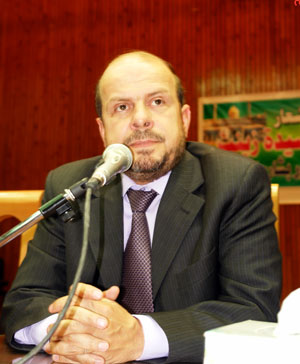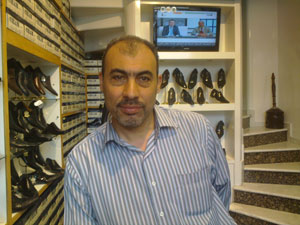 Long ago they once said "Lie, lie, lie… until people believe you."
And in the Syrian crisis, this proverb has turned to prove to be a fact via satellites and media war.
Arab moderate channels and particularly "al- Jazeera" have reached an unprecedented level of information deception and bankruptcy by arms of incites and even fabrications.
On Monday morning, the channel broadcasted scenes of what it claimed are "opposition demonstrations in Saleheih and al-Maidan i.e. central Damascus."
Minutes later, this was denied by people of the two regions and the Syrian media and television, which were present with their SNGs, live broadcast vehicles in the two areas.
Denying all "al-Jazeera's" fabrications, an owner of a shop in Salehieh Mohammed Darwish, stressed that "there is no credibility to all alleged claims that there are protests in the region."
In an interview with "al-Intiqad" website, Darwish clarified that "Syria is being subjected to media war led by "Hebrew" Arab and Western channels attempting to distort the image of the Syrian united, national, and strong believing society."
Hoping that "all Arabs subside from watching these channels as they are the cause of the problem in the Arab world," the seller explained what really took place near his store.
"What really took place is merely fabrication. Al-Jazeera filmed a group of saboteurs by mobile phone at six in the morning while the shops open their doors to citizens in the nine o'clock," he clarified.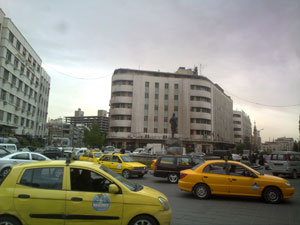 For his part, the citizen Bahar Jomaa of the same area accused both "al-Jazeera" and "al-Arabyia" of misinforming public opinion through the media fabrications.
However, he asserts that Syria will remain steadfast, as these channels will not succeed in misleading the facts.
"They will not be able to turn facts despite the various ways they are following, but the reality is that Syria is fine and will remain so," Jomaa stressed.
Highlighting that "they are searching for gaps in the Syrian society to portray such events," he affirmed that "their (channels') overheating focus on Damascus is to misuse its reputation and to fabricate events."
For his part, the citizen Adnan Qattan, who is also a resident of the Salehieh region denied the existence of any demonstration in his area by saying: "I haven't seen any movement or demonstration or even a closure of streets leading to the region."
In remarks to "al-Intiqad", Qatan confirmed "all what was broadcasted via "al-Jazeera" is only misleading and a form of studied plans to delude the public opinion that what is happening in Syria is a popular opposition."
Moving to al-Maidan region that the Qatari channel broadcasted an alleged mass demonstration in its squares in response to what it claimed as massacres in Homs and Idleb, the people refused such claims.
"I'm in the area and people of the region have much more accuracy than al-Jazeera," Yousef al-Arbene told the website.
Similarly, Mohammed Gamde viewed that "what Syria is facing is a systematic campaign of disinformation aiming at undermining the stability and reputation of Syria through media."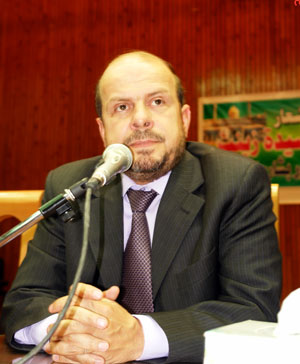 At the official level, Syrian MP Dr. Mohammed Habash, acknowledged that "there is tension and pains in Syria, stressing that there is no Syrian citizen who wish that tragedies are transferred to the capital Damascus.
In an interview with "al-Intiqad", the MP reported that "the capital city is quiet and its situation is acceptable."
"However, there is an unrealistic intimidation in relation to the status of Damascus," he confirmed adding that "it is true that there are some protests on Friday, but in most cases they end peacefully."
Estimating that "it is futile to scare people in Damascus," Habash stressed that "as a follower to the foreign satellite channels, I can confirm that many of the broadcasted news are not true."
"I hope that the media and journalists are more accurate, clear, and brave in what they report," the Syrian MP concluded.