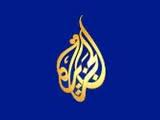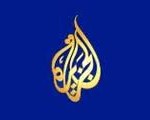 Activists in the Persian Gulf nation of Qatar have accused the Doha-based Al-Jazeera news channel of serving israeli interests in the region.
Posting photos showing the Emir of Qatar, Hamad bin Khalifa Al Thani, and his prime minister shaking hands with Israeli officials, activists also criticized the government for its close ties with Tel Aviv.
It is widely believed that the Emir of Qatar has direct influence on the nature of programs broadcast by Al-Jazeera.
The news network has been repeatedly accused of uneven coverage of the events of the "Arab Spring."
Al-Jazeera is accused of blowing the opposition movement in Syria out of proportion while turning a blind eye to the Bahraini government's violent crackdown on peaceful anti-government protesters.
A number of well-known journalists, including Ghassan Ben Jeddo, have resigned from the TV in the past months over the channel's coverage of Middle East events.
A profile, titled "The Qatari Revolution Page" has recently appeared on Facebook. Qatar is a country where there are no government elections. It houses a huge US airbase used for military operations in Iraq.
Qatari activists claim that many citizens living in the Arab Emirate are unhappy with their ruler's policies.