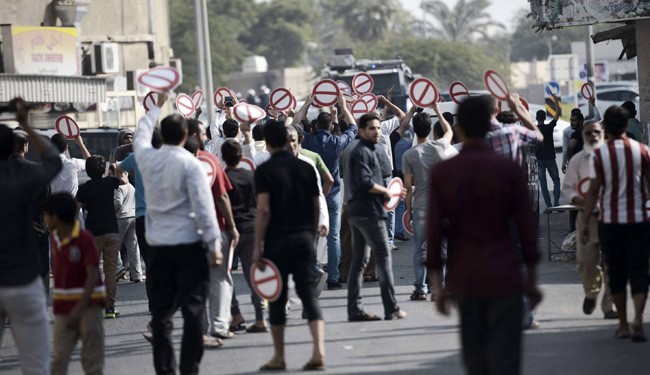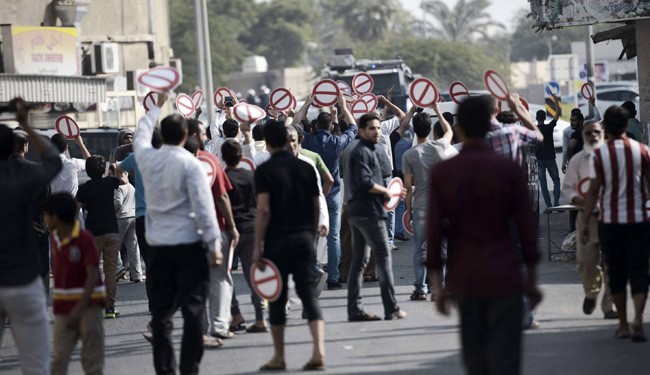 Bahrain holds legislative elections Saturday for the first time since a 2011 popular revolution, despite a boycott by the opposition that led the pro-democracy movement.
The Persian Gulf state's electorate of almost 350,000 is being called to choose 40 deputies, with most of the 266 candidates being Sunnis.
State media in Bahrain reports that a total of 419 candidates are running for municipal and parliamentary seats. Any candidates that do not secure more than 50 percent of the vote will head to a runoff a week later.
Bahrain's main opposition group al-Wefaq and four other Sunni and Shia groups and many people in the country have boycotted the legislative and municipal polls. The opposition says it wants a real constitution with an elected, independent government.
The elections, however, are unlikely to diffuse tensions between Bahrain's Sunni minority monarchy and activists who continue to protest for greater rights and a greater say in government.
On Friday Bahrain Opposition Cast Ballot in Anti-regime Referendum. Also Hundreds of demonstrators took to the streets pledging to boycott the polls, with police firing tear gas to disperse them.
Al-Wefaq, the main opposition group, warned that failure by the kingdom's rulers to loosen their grip on power could trigger a surge in violence.
The opposition's month-long uprising in early 2011 was crushed by the authorities.
Al-Wefaq chief Sheikh Ali Salman told AFP the opposition could only resume talks if the government agreed to implement reforms in line with a strict timetable.
He warned that failure to reach a political accord could spark an "explosion" of protests in Bahrain, Persian Gulf Kingdom backed by US and Saudi Arabia. The boycott stems from "the people's demand for democratic reforms," he said, predicting a maximum 30 percent turnout at the polls.
The opposition wants a "real" constitutional monarchy with an elected prime minister independent from the Al-Khalifa royal family.
But the Saudi-backed Sunni dynasty that rules over the majority Shiite has rejected the demand.
Salman said he did not expect the opposition to reach an agreement with the government, following Shiite-led protests he said had cost "at least 100 lives" over the past three years.
Polling stations for the election opened at 0500 GMT.