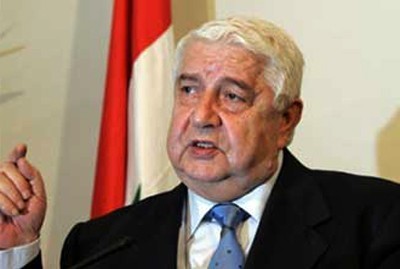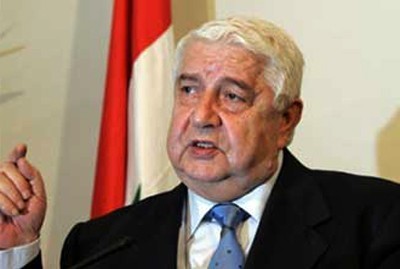 Syrian Foreign Minister Walid Al-Moallem considered Thursday that Egyptian Presidnet Mohammad Mursi's NAM Summit statement about the situation in Syria was an interference in the country's internal affairs.
In a media statement to Al-Alam news channel, Al-Moallem assured that Mursi's interference in Syria's internal affairs was a breach to the convention of the Non-Aligned Movement, which Syria is a member in.
The Syrian foreign minister added that the Egyptian president's speech on Syria was more like a speech of a party chief and not that of a president of an NAM member country.
In parallel, Syrian news agency SANA reported that the Syrian delegation left the summit while Mursi was delivering his speech.
Quoting Al-Moallem, the Syrian official news agency clarifired that "the delegation's withdrawal from the meeting came in protest of the content of Mursi's speech", adding that as it was a breach to the summit's convention and an interference in Syria's internal affairs, "it was an instigation for continuing the shedding of the Syrian blood".
According to SANA, the Syrian delegation returned to follow up the summit's activities when Mursi finsihed his statement.