Al-Nusra sets conditions to obey Zawahiri's 'stop fighting' order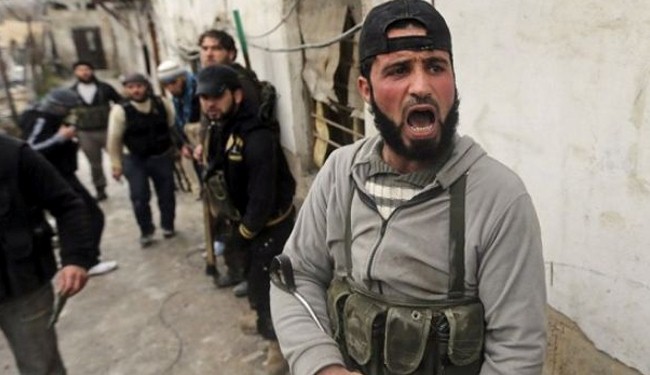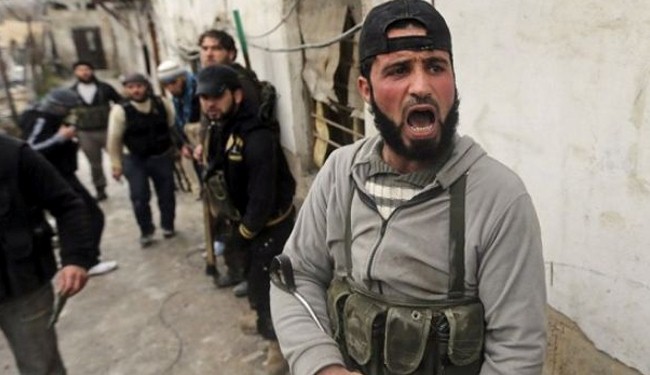 Al-Qaeda's representative in Syria has set conditions to stop battling the rival Islamic State of Iraq and Levant, despite an order by the Al-Qaeda chief to immediately stop fighting.
Al-Nusra Front and ISIL have in recent months fought intense, bloody battles against each other, particularly in eastern Syria on the border with Iraq.
"We will follow the orders of… Ayman al-Zawahiri… to stop any attack from our side against ISIL, while continuing to respond whenever they attack Muslims and all that is sacred to them," Al-Nusra said in a statement.
"As soon as ISIL announces the end of its attacks on Muslims, we will spontaneously stop firing," said the terrorist group.
Foreign-backed militants fighting to topple the Syrian government welcomed both Al-Nusra Front and later ISIL and almost any other group who could fight anywhere inside Syria since the war started in 2011.
Both al-Nusra and ISIL are radical groups sharing same kind of beliefs and they are both feared across Syria for their heinous crimes. Their conflicts are mainly power struggles which emerged months ago.
ISIL crimes have become more public, with many pictures and videos circulating over the internet showing them kill or torture Syrian people and army soldiers.
Since ISIL gained media attention, the group, which has a long history of militancy and extremist conflicts, was disbanded by Zawahiri and replaced with al-Nusra.
Syria sank into war in March 2011 when pro-reform protests turned into a massive insurgency following the intervention of Western and regional states.
The unrest, which took in terrorist groups from across Europe, the Middle East and North Africa, has transpired as one of the bloodiest conflicts in recent history.