Egypt
Al-Qaeda group claims Cairo terror bombings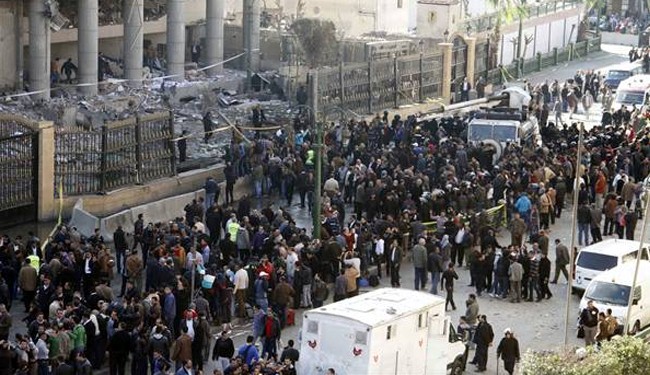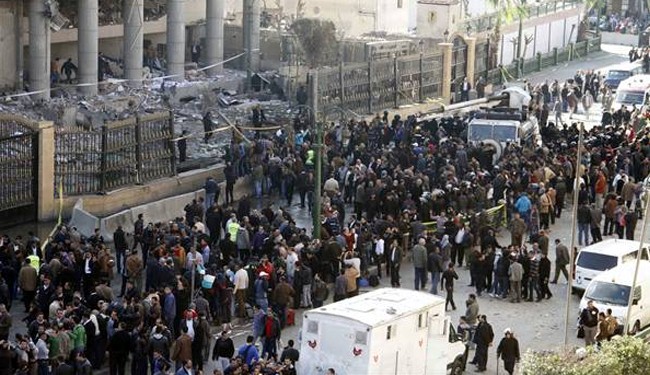 An Al-Qaeda-linked group in Egypt has claimed responsibility for four bombings that targeted security forces in Cairo killing six people just a day before the third anniversary of the country's revolution which led to the ouster of US-backed dictator Hosni Mubarak.
In a statement claiming blame for the multiple bombings, the group calling itself Ansar Beit al-Maqdis, or Partisans of al-Quds, also called on Egyptians to stay away from police buildings in its statement.
The group had previously taken responsibility for some of the deadliest bombings across the country following the military's overthrow of president Mohamed Morsi in July.
The group, in a statement posted on a website used by extremist militants, further said it remotely detonated a car bomb outside Cairo police headquarters on Friday morning that killed four people, and followed up the attack with three other bombings across the capital.
"In this context, we repeat our call to our people in Egypt to avoid security and police installations, because we are trying very hard to avoid harming Muslims," the statement claimed.
The deadliest attacks have been claimed by the Al-Qaeda inspired group based in the restive Sinai Peninsula.
The group had also taken responsibility for a suicide car bombing in December that killed 15 people, mostly policemen, in an attack on security headquarters north of the capital.
This is while the Egyptian military blamed the country's prominent Muslim Brotherhood organization for the bombing and labled it a "terrorist" institution.