Syria
Al-Qaeda-linked Jabhat al-Nusra Claims Responsibility for Wednesday Terrorist Attacks on Interior Ministry Building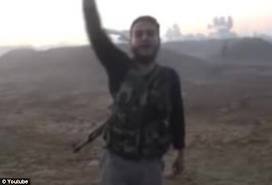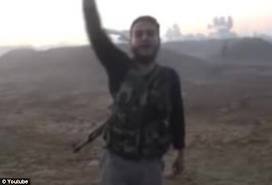 Al-Qaeda-linked Jabhat al-Nusra extremist group claimed responsibility for three terrorist bombings that targeted the Interior Ministry building in Damascus on Wednesday, which claimed the lives of 5 people and injured scores.
The terrorist group's claim of responsibility was published on its Twitter account.
A statement by the Interior Ministry said that at 5:20 PM of Wednesday 12/12/2012, three explosions took place in front the Interior Ministry building, two of them caused by explosive devices with a delay between the two, followed five minutes later by the explosion of car bomb carrying around 200 kilograms of explosives, martyring five and injuring 23, including civilians and Ministry personnel.
Jabhat al-Nusra group, linked to al-Qaeda terrorist organization, has previously claimed responsibility for a string of terrorist attacks, among them the June 27 attack on al-Ikhbariyah TV headquarter, and the twin suicide attacks in al-Qazzaz neighborhood in Damascus last May which left scores dead and injured and caused great damage in the area.
The terrorist group also claimed responsibility for terrorist blasts that hit Aleppo on October 3, which killed 34 and injured 122 citizens.