Europe
Middle East
Al-Qaeda-linked terrorists in Syria plotting mass casualty attacks on West: MI5 chief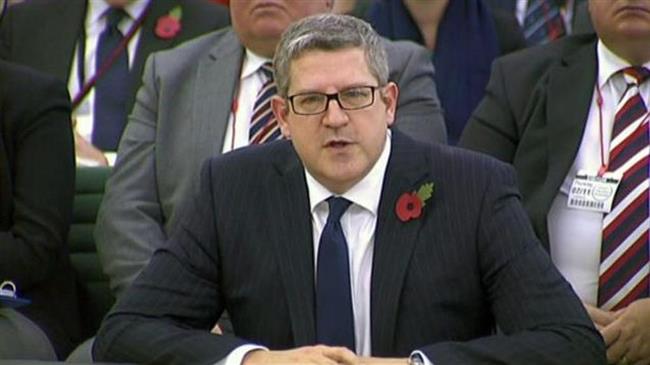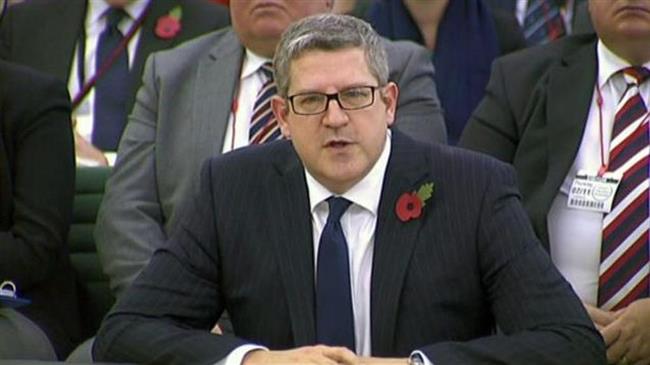 The head of Britain's Security Service (MI5) has warned that al-Qaeda-linked terrorists operating in Syria are planning to launch mass casualty attacks on Western states.
"A group of core al-Qaeda terrorists in Syria is planning mass casualty attacks against the West," Andrew Parker said in a rare Thursday press conference at MI5 headquarters in the British capital, London.
Parker added that the militants aim to cause "large-scale loss of life, often by attacking transport systems or iconic targets" in the West.
Referring to the Wednesday terrorist attack in the French capital, Paris, which left 12 people dead, Parker warned against a similar strike on Britain.
He said that at least 600 British extremists have joined the ISIL terrorist group, which controls swathes of Iraq and Syria. The Takfiri militants have been committing heinous crimes in the captured areas, including mass executions and beheading of people.
The British government says more than 250 of the militants have already returned to the UK and could pose a security threat to the country.
The MI5 chief said his organization had stopped three potentially deadly "terrorist plots" against his country in recent months.
"We face a very serious level of threat that is complex to combat and unlikely to abate significantly for some time," said Parker.
Fears are growing that thousands of Western militants trained and battle-hardened in Syria and Iraq may carry out terrorist attacks once they return home.
Syria has been grappling with a deadly crisis since March 2011. The violence fueled by Takfiri groups has so far claimed the lives of over 200,000 people, according to the UN.
The West and its regional allies, including Qatar, Saudi Arabia, and Turkey, are giving financial and military support to the militants.