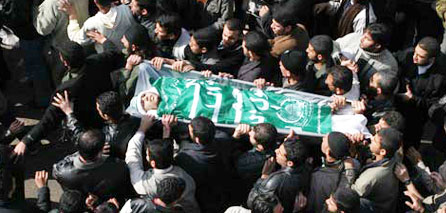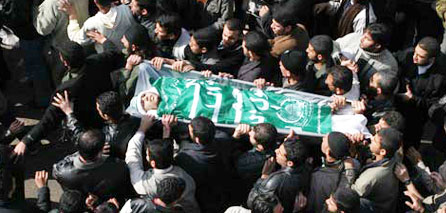 Al Qassam Brigades, the military wing of Hamas movement, mourned on Monday Qassam member Rabee Ali Harb from Eskaka village near Salfeet in the West Bank.
The martyr Rabee Ali Harb was martyred sustained of his wounds, the Zionist forces ttried to assassinate him in Ramallah several years ago.
After the assassination, he became paralised and went out of the West Bank for medical treatment.
Al Qassam Brigades mourned the martyr and confirmed in its statement that he martyred after a bright history of hard work with Al Qassam for his home "Palestine".
Al Qassam Brigades mourn the death of the mujahed, reaffirms the commitment and determination to continue the resistance against the belligerent occupation forces.