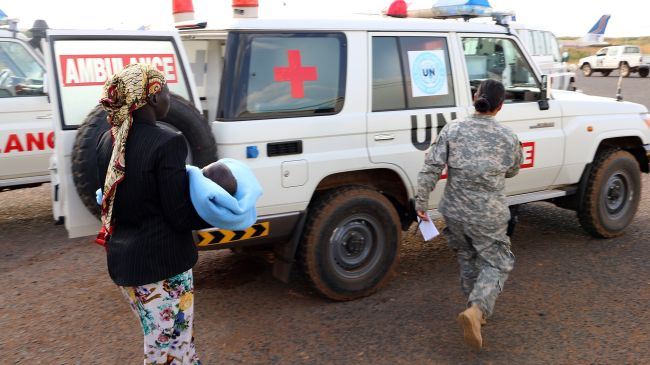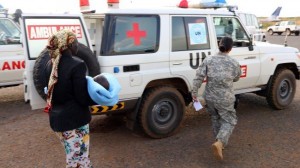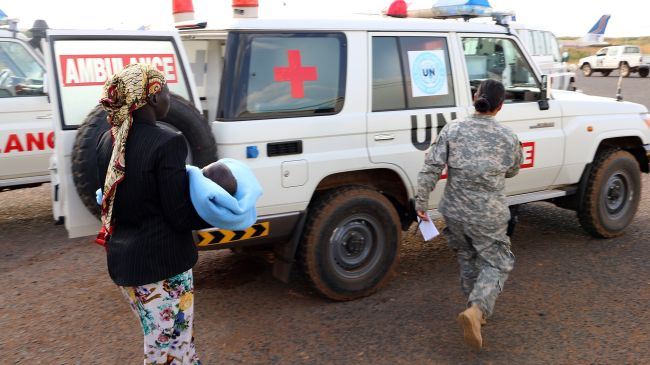 An aid organization says an alarming number of deaths are being reported at a UN base in South Sudan where some 45,000 civilians have fled their homes over fears of revenge attacks.
An average of three children under the age of five dies every day in the Bentiu camp in the oil-rich state of Unity, Doctors Without Borders (Medecins Sans Frontieres, MSF) said Friday.
"People came here for safety but they are facing life-threatening conditions inside the camps…. It is rapidly becoming catastrophic," said Nora Echaibi, medical team leader of an MSF hospital in Bentiu.
The deaths are mostly due to acute diarrhea, pneumonia and malnutrition, which are linked to the harsh conditions there, the humanitarian-aid organization added.
The UN mission in South Sudan, now attending to over 95,000 civilians fleeing the conflict, has been working to set up new sites.
Meanwhile, people continue to arrive at the UN camps for protection from the war which broke out in December.
Many other civilians have fled to neighboring states, particularly Uganda and Ethiopia.
The political crisis in South Sudan began after President Salva Kiir, an ethnic Dinka, accused Riek Machar, a Nuer and his former vice president, of attempting a coup in December 2013.
The conflict soon turned into an all-out war between the army and defectors, with the violence taking on an ethnic dimension that pitted the president's tribe against Machar's.
The two warring sides have signed two ceasefire accords in recent months, but they didn't last more than hours.
Thousands of people have been killed and more than one million displaced as a result of the deadly conflict in South Sudan.