Syria
Aleppo: 10 People Killed, 18 Others Injured in Afrin's Consecutive Blasts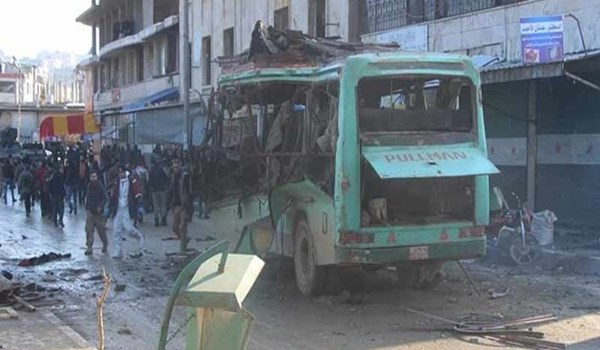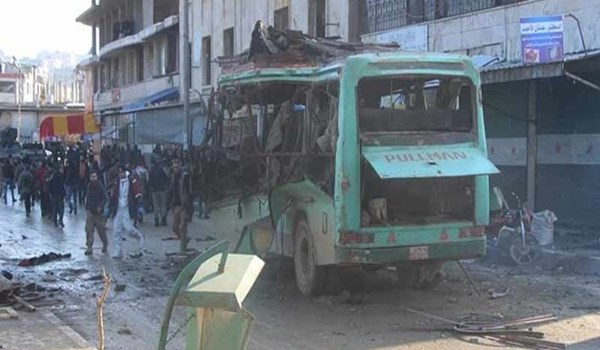 A number of people were killed and wounded in two consecutive explosions in Afrin in Northwestern Aleppo, media sources said.
"At least 10 people were killed and 18 others were wounded as a bomb was exploded in a bus in the surrounding areas of al-Saraya Bridge in Afrin in Northwestern Aleppo," local sources in Afrin said.
The sources pointed to the concurrence of the bomb blast with another explosion in Kava al-Hadad square in center of Afrin, and said that since the occupation of Afrin by the Turkish Army and its allied militants over the past year, insecurity has sharply increased in the region.
In a relevant development on Saturday, the Kurdish fighters during their military operations against the Turkish Army and its affiliated militants in Afrin region pounded a military position of Ahrar al-Sham terrorists and Turkish army troops in Jandariseh region of Afrin, severely wounding two Turkish Army soldiers and five Ankara-backed militants, the Kurdish-language media Hawar News reported.
It noted that five members of Farqa al-Hamza and Jbahat al-Shamia were killed and three others were wounded in three consecutive military operations by the Kurdish forces against the Turkish Army and Ankara-backed militants in the Center of Afrin as well as Shirawa and Shara regions in recent days.