Syria
Aleppo struck by power cut imposed by terrorists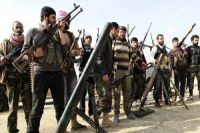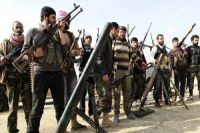 Syria's northern city of Aleppo has been hit by a blackout for seven days in a row after foreign-backed militants cut off the power lines to the government-held areas of the flashpoints city, a monitoring group says.
The so-called Britain-based Syrian Observatory for Human Rights said in a report on Friday that a militant-run court "ordered high-tension power lines be cut off as a way to put pressure" on the Syrian government.
The sabotage report came as forces of the Syrian army made advances in a number of neighborhoods of the city as well as some surrounding villages, where several militants were killed and their weapons were destroyed.
Meanwhile, Syrian security sources said 18 Syrian civilians were wounded in a mortar attack by militants targeting an area near the capital city of Damascus.
Syria has been gripped by deadly violence since 2011. Over 150,000 people have reportedly been killed and millions displaced due to the violence fueled by Western-backed militants.
According to reports, the Western powers and their regional allies — especially Qatar, Saudi Arabia and Turkey — are supporting the militants operating inside Syria.