Syria
Aleppo: Syrian Army Deploys Fresh Soldiers in Military Base near Border with Turkey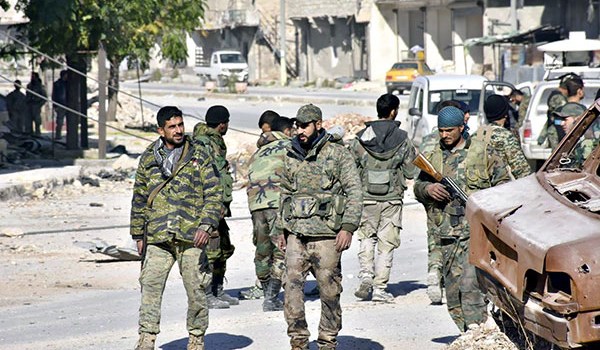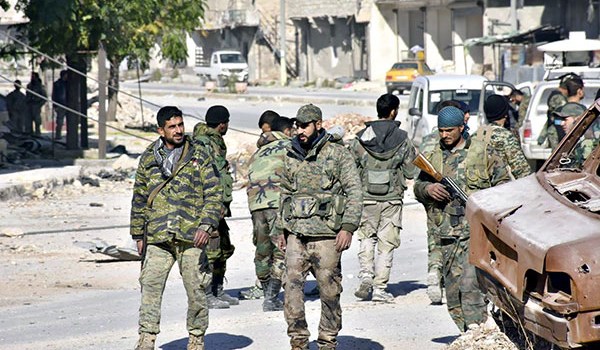 – Local sources confirmed that a number of Syrian Army forces have arrived at a military base controlled by the Russian soldiers in the Kurdish-populated regions in Northwestern Aleppo near the border with Turkey after Turkish army's artillery units shelled the region.
ARA news quoted the sources as saying that a large number of fresh army soldiers stationed at the Russian military base in the village of Kafr Jana in Shakak region Northeast of the town of Afrin.
The news agency quoted a legal center as saying that the Syrian soldiers arrived at the base on two buses and hoisted the Syrian government's flag over one of the buildings of the base on Monday.
ARA added that the Turkish army's artillery and missile units had opened fire at the villages  of Afrin before the arrival of the Syrian soldiers.
ARA further added that the Syrian soldiers later left the Jana village for a region between Shakak and the border with Turkey.
Social media activists also released several images of the vehicles with Russian flags, saying that the vehicles carrying Russian soldiers were deployed in Syria-Turkey border in Afrin region.
While there are different points of view about the presence of the Russian and Syrian forces in the region, some social media activist believe that arrival of the fresh forces in the region is a show of the Syrian Army's might and will to guard Aleppo's borders with Turkey against any possible Turkish attack in future.
On Thursday, the Syria's Foreign and Expatriates Ministry condemned in the strongest of terms the blatant aggression carried out by Turkey on Syrian territory in late April, when Turkish warplanes shelled positions in Northern Syria, claiming the lives of scores of innocent Syrian civilians.
The Ministry said that Syria affirmed that this aggression violated international law, the UN Charter, and the principle of good neighborly relations, warning against tampering with Syria's sovereignty and territorial integrity and trespassing against its people, SANA reported.
The ministry added that Syria called on the international community and the UN to condemn this aggression and the policies of the 'Turkish regime' that support terrorism.
The Turkish army attacked the Kurdish-populated areas in Syria's Northern region of Afrin with fighter jets and artillery fire. The Turkey's attacks focused on Ferfirak village in Rajou area of Afrin region.