Syria
Aleppo: Syrian Army Takes Control of Khan Touman's Warehouses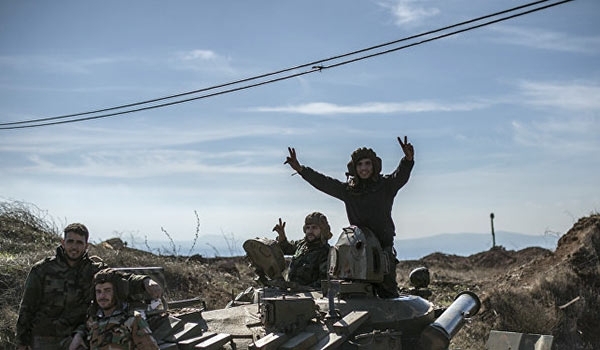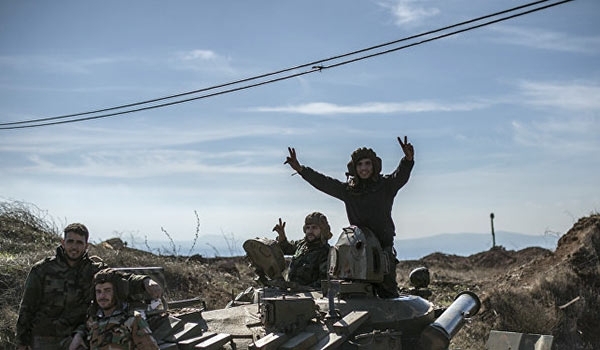 Informed media sources disclosed that the Syrian army has continued its advances in the Southern part of Aleppo, and regained control over several strategic areas in the town of Khan Touman.
"A number of key warehouses of Khan Touman are now under the Syrian army's control," the Arabic-language media quoted an unnamed informed source as saying on Wednesday.
The source noted that the Syrian air force and army's artillery units also targeted the gathering centers and fortifications of the terrorists in Khan Touman.
On Tuesday, military sources said that the Syrian army soldiers and popular forces continued their advances in Southern Aleppo, and were very close to seizing back the Khan Touman town.
"Syrian government forces have significantly advanced against militants in regions near Khan Touman, including Tal al-Asfar and two strategic villages of Ma'arata and al-Alam," the sources said.
"In the meantime, the Syrian soldiers have intensified their assault on the positions of terrorists in Khan Touman and have cut off all the supply routes to the terrorists. Government forces are now in very good military situation in Khan Touman battlefield and are at the gates of the city," they added.
Earlier reports said on Tuesday that the Syrian and Russian warplanes launched fresh rounds of combat sorties over Jeish al-Fatah's strongholds along the strategic Aleppo-Damascus highway, inflicting major losses on the terrorists.
Syrian and Russian warplanes' bombardments inflicted major casualties on the terrorists of Jeish al-Fatah and did not allow them to advance near Aleppo-Damascus highway.
The Russian and Syrian bombers also struck Takfiri terrorists' positions at Khan Touman and Saraqib, destroying several military vehicles as well as killing a number of militants.