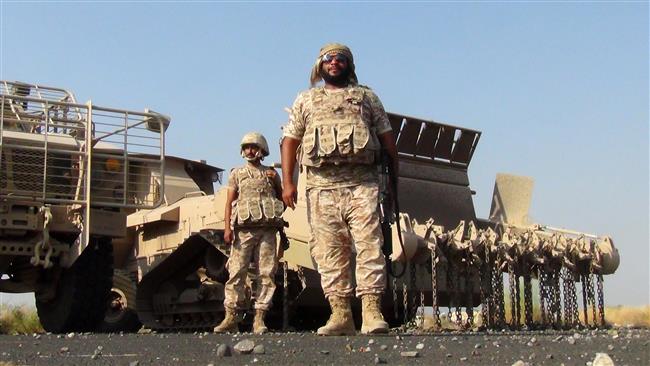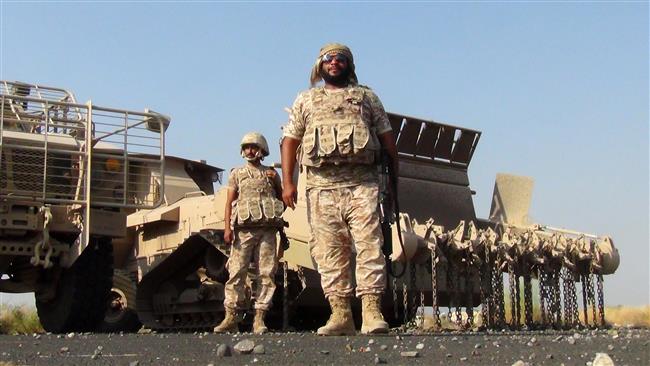 At least 160 Saudi-led forces have reportedly been killed and 378 others injured in Yemen's central province of Ma'rib over the past two days.
A military source, requesting not to be named, told Yemen's Arabic-language Saba news agency on Thursday that Yemeni forces have dealt heavy blows to the Saudi-led military contingent in the Sirwah district of the province, which lies about 120 kilometers (75 miles) east of the capital, Sana'a.
The source added that the Saudi-led forces were killed when Yemeni army troopers and their allies engaged them near the Kofel military camp.
The source further said that Saudi fighter jets have conducted a number of sorties over Kofel district, Sirwah market as well as Jebel Hilan, and purportedly dropped a number of phosphorus bombs across Sirwah.
The source said Yemeni army soldiers and Popular Committees are making further headway in the fight against the Saudi forces, praising tribesmen from Ma'rib for their support for the Yemeni forces.
Saudi Arabia began a deadly military aggression against Yemen – without a UN mandate – on March 26. The strikes are meant to undermine the Ansarullah movement and restore power to Hadi.
About 6,400 people have reportedly lost their lives in the conflict in Yemen, according to reports.