IIT Exclusive News
Iraq
Middle East
North America
Qasem Suleimani
ALLAH-U AKBAR: 30 Rockets hit Satanic US base: At least 2 US, 1 UK soldiers killed, dozens injured in Iraq's occupied Taji base!
Nearly a 30 Katyusha rockets have hit a military base housing American troops near the Iraqi capital Baghdad, reports say at least 2 US, 1 UK soldiers killed, dozens injured in Iraq's occupied Taji base!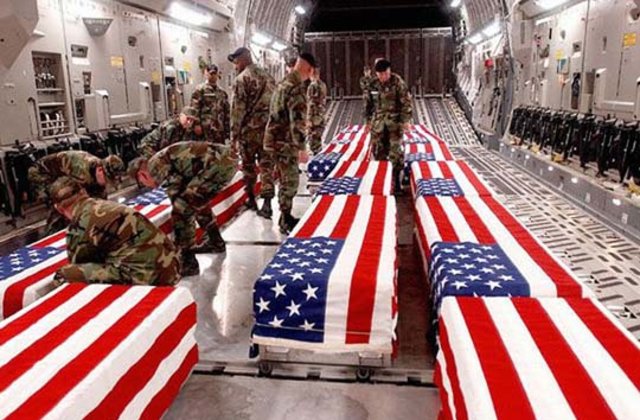 The Iraqi Interior Ministry's Security Media Cell announced in a statement that the incident took place in the evening when ten rockets landed on Camp Taji, located some 30 kilometers (18.6 miles) north of Baghdad.
The statement added that a Kia Bongo pickup truck with a missile launcher was found south of Baghdad's al-Rashidiya district. It had three missiles in its back.
سقوط عشرة صواريخ كاتيوشا داخل معسكر التاجي بدون خسائر , تم العثور على عجلة نوع كيا بنكو تحمل منصة صواريخ فيها ثلاث صواريخ متبقية جنوب منطقة الراشدية. pic.twitter.com/onxirvQgTs— خلية الإعلام الأمني?? (@SecMedCell) March 11, 2020
No group has so far claimed responsibility for the attack, which came less than a week after two Katyusha rockets were fired at the heavily fortified Green Zone in central Baghdad.
An Interior Ministry official, speaking on condition of anonymity, said at time that the incident took place on March 5 evening when the projectiles were launched at the zone, which houses the US embassy as well as some of the main Iraqi government offices.
The official added the rockets landed on empty area and caused no casualty. A third rocket landed on a nearby area west of the Green Zone, without causing casualties.
On January 14, Iraq's military announced in a statement that Camp Taji had been targeted by two Katyusha rockets.
Katyusha rockets target Taji military base housing US forces The Iraqi military says Katyusha rockets have hit an airbase north of the capital Baghdad.
Four Katyusha rockets hit the same base on December 29 last year.
Anti-American sentiment has been running high in Iraq following the assassination of Lieutenant General Qassem Soleimani, the commander of the IRGC's Quds Force, along with the deputy head of the Iraqi Popular Mobilization Units (PMU), Abu Mahdi al-Muhandis, and their companions in US airstrike authorized by President Donald Trump near Baghdad International Airport on January 3.
On January 8, Iran's Islamic Revolution Guards Corps (IRGC) fired a number of ballistic missiles at Ain al-Asad air base, which houses US troops in Iraq's western province of Anbar, in retaliation.
IRGC targets US airbases in Iraq in response to assassination of General Soleimani Iran's Islamic Revolution Guards Corps (IRGC) has targeted US airbases in Iraq.
Two days after the US attack, Iraqi lawmakers unanimously approved a bill demanding the withdrawal.
Iraqi lawmakers approve bill to expel US forces from country The lawmakers, in line with their national and regulatory responsibilities, singed the four-point draft.
Later on January 9, former Iraqi prime minister Adel Abdul-Mahdi called on the United States to dispatch a delegation to Baghdad tasked with formulating a mechanism for the move.
According to a statement released by his office at the time, Abdul-Mahdi "requested that delegates be sent to Iraq to set the mechanisms to implement the parliament's decision for the secure withdrawal of (foreign) forces from Iraq" in a phone call with US Secretary of State Mike Pompeo.
Iraq wants US to set up mechanism for withdrawal of troops Iraq
The 78-year-old politician said that Iraq rejects violation of its sovereignty, particularly the US military's violation of Iraqi airspace in the airstrike that assassinated General Soleimani, Muhandis and their companions.
The US State Department bluntly rejected the request the following day.