Europe
Almost all Germans against PEGIDA Islamophobia: Poll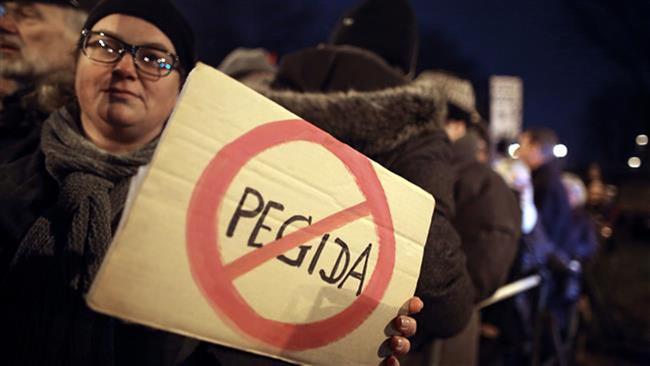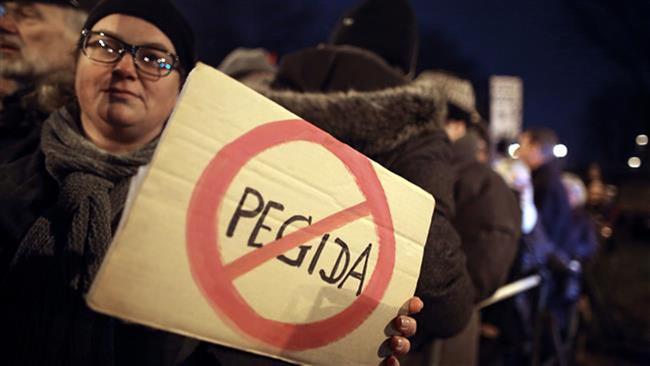 A new survey has revealed that a vast majority of the people in Germany are against an anti-Islamic movement in the European country.
The poll conducted by the Politbarometer for ZDF television, Germany's second TV network, showed on Friday that only 17 percent of Germans supported anti-Islamic acts by the extremist group, PEGIDA.
The findings of the study also revealed that 74 percent of the participants in the poll were against the anti-Islamic movement.
This comes as thousands of people together with German politicians and religious leaders attended a rally against Islamophobia in the country on Tuesday.
Germany's Chancellor Angela Merkel and President Joachim Gauck were among the demonstrators participating at the vigil staged near Berlin's historic Brandenburg Gate by the Central Council of Muslims and Turkish Community in Germany.
The vigil also condemned anti-Islam movements by the extremist group PEGIDA, which claims to be countering what it calls the Islamization of the West.
Merkel has also condemned the propagation of Islamophobic sentiments across the country, calling for people to stay away from rallies organized by the extremist group.
On Monday, during a meeting with Turkish Prime Minister Ahmet Davutoglu, Merkel said, "Islam belongs in Germany. I am the chancellor of all Germans."
PEGIDA is a German acronym for a phrase that means the "Patriotic Europeans against the Islamization of the West."