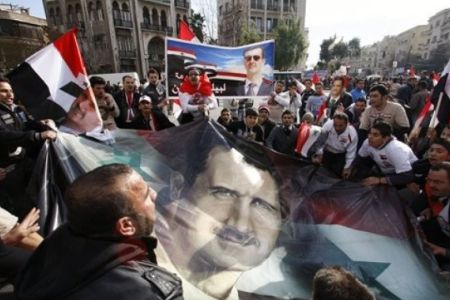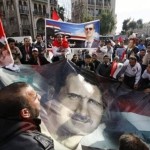 A Doha-based paper says the Arab League is slavishly submissive to NATO's orders regarding Syria, adding that the North Atlantic Alliance has never harbored Arab interests.
Writer Omran al-Kuwari pointed to his alarm at the recent news headlines and the media policies adopted by some satellite channels which suggest that a "think tank" is creating the media hype around Syria.
He addressed the group that claims to be "Syrian revolutionaries" and asked how they can call themselves revolutionaries when they have killed pilots who were their fellow compatriots?
He further urged those who consider themselves members of the Army of Free Syria to remember the story of the formation of the Army of Free Lebanon by zionist israelis.
Al-Kuwari went on to query why Syria was suspended from the Arab League without a unanimous vote?
He cited the opposition of the NATO member states to the Palestinian bid for membership in the United Nations as proof of the Western military alliance is against Arab interests.
Al-Kuwari censured the silence of the Arab League on Washington calling armed Syrian groups to continue military confrontation with Damascus.
Syrian opposition groups have also been interviewing israeli news outlets over the past few months. The interviews clearly show the opposition's vision for the future of Syria, and indicate their interest in developing relations with tel aviv.
Meanwhile, the confession of Syrian rebels to carry out armed activities and killing people as well as security forces proves that recent developments in the country are to be seen as parts of an attempt to start a revolt in order to overthrow the current government and replace it with a US-backed regime.
However, the resolution adopted by the Arab League against Syria has increased the unity of Syrian people. Figures show that during the past weeks, over 12 million people have demonstrated in support of President Assad.
On Saturday, November 12, the Arab League voted to suspend Syria until after the peace plan proposed by the Arab body and accepted by Damascus on November 2, 2011 has been implemented by the Syrian government.
The plan urges all the parties to stop violence against the Syrian citizens, and also calls on the government to release those who were arrested during the unrest and to withdraw its armed vehicles from the residential areas.