Egypt
Amani: Egypt's President Doesn't Support Anti-Iran Conference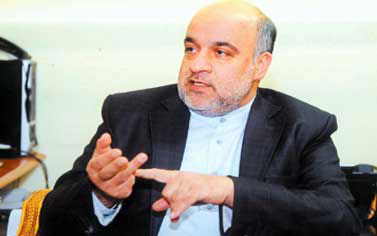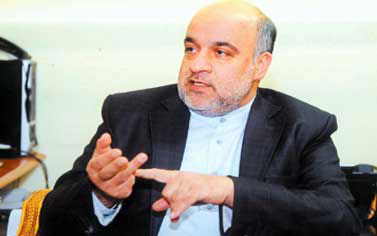 Head of the Iranian Interests Office in Egypt, Mojtaba Amani slammed the recent anti-Iranian conference, which was held during the fruitful visit of Iranian Foreign Minister, Ali Akbar Salehi, to Cairo.
Amani viewed that "this conference aims to thwart the Egyptian and Iranian rapprochement as well as to obstruct the bilateral relations.
He further accused the Saudi preacher, Mohammed Arifi, of financing this hostile conference.
Regarding the participation of Egypt's Presidential Advisor Arab, Imad Abdul Ghafoor, in the anti-Iran's conference, the Iranian representative undermined this act.
"This does not necessarily mean Egyptian President Mohammad Mursi's support to this conference," Amani stated.
In parallel, he pointed out that "Iran protested the official Egyptian's participation to the Foreign Ministry."
He also mentioned that "such acts are a normal result to the chaos and political developments Cairo is suffering and that coincided with Salehi's visit."
"There exists various political currents that seek to thwart the efforts of the Egyptian-Iranian rapprochement," Amani asserted.
Moreover, he commented on the allegations of Sheikh al-Azhar's participation in the anti-Iranian conference. "This is not true," he said, denying the presence of Sheikh of al-Azhar Ahmed al-Tayeb in that conference
"Al-Azhar refuted these allegations," he mentioned.
In the same context, the Iranian envoy revealed that "one Egyptian official informed him that some Gulf countries are behind the conference hostile to Iran."