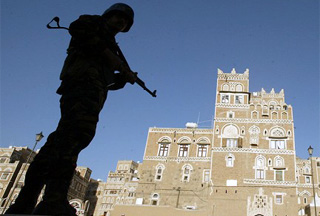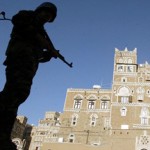 Yemen says "unknown gunmen" have killed two of its top security officials and three other soldiers in an ambush east of the country.
"Brigadier General Ali Salem al-Ameri, the security chief in Wadi Hadramut, and Ahmed Bawazeir, the head of the state security in the area, and three security men were killed in an ambush," a Yemeni official told AFP on Tuesday."
He said the attack took place at 3:00 pm (1200 GMT) in the area of Khashm al-Ein, in the district of Al-Abr, northwest of Hadramut.
Citing a witness, the news agency reported that the five were traveling in a single car when they came under fire.
"The car went up in flames," he said. "The bodies were charred."
They reportedly were returning from a visit to Wadayah, a border crossing into Saudi Arabia, said another witness.