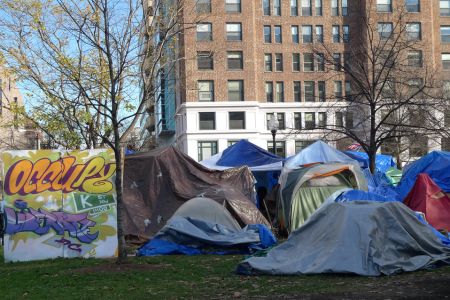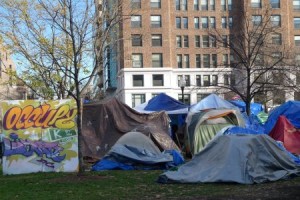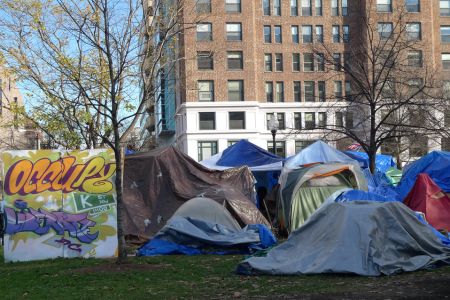 US Occupy protesters in Washington DC say they are planning to continue their occupation of the McPherson Square over the holidays.
The anti-corporatism protesters have vowed to stay in their tents over the Christmas and New Year holidays, in a move to express solidarity with other Occupy protesters across the country.
The vow comes despite freezing temperatures in Washington.
On Thursday, police forces arrested two men on charges of assaulting the police officers at McPherson Square.
The Occupy movement first began when a group of demonstrators gathered in New York's financial district on September 17 to protest against the unjust distribution of wealth in the country and the excessive influence of big corporations on US policies.
Despite the police crackdown and the mass arrests, the Occupy movement, which grew out of the Occupy Wall Street movement, has now spread to many major US cities as well as to other countries such as Australia, Britain, Germany, Italy, Spain, Ireland, Portugal, and other countries.